Over time, our project faced many obstacles – some negligible, some enormous. Now, VeloWing has reached it's second phase. The driveable prototype had been delivered by Kai and is seeing everyday use in outer Berlin.
Frame and chassis have been varnished and are currently being propelled mostly by a common 250 W hub motor system. Among other things, the stoker's drivetrain is still to be finished.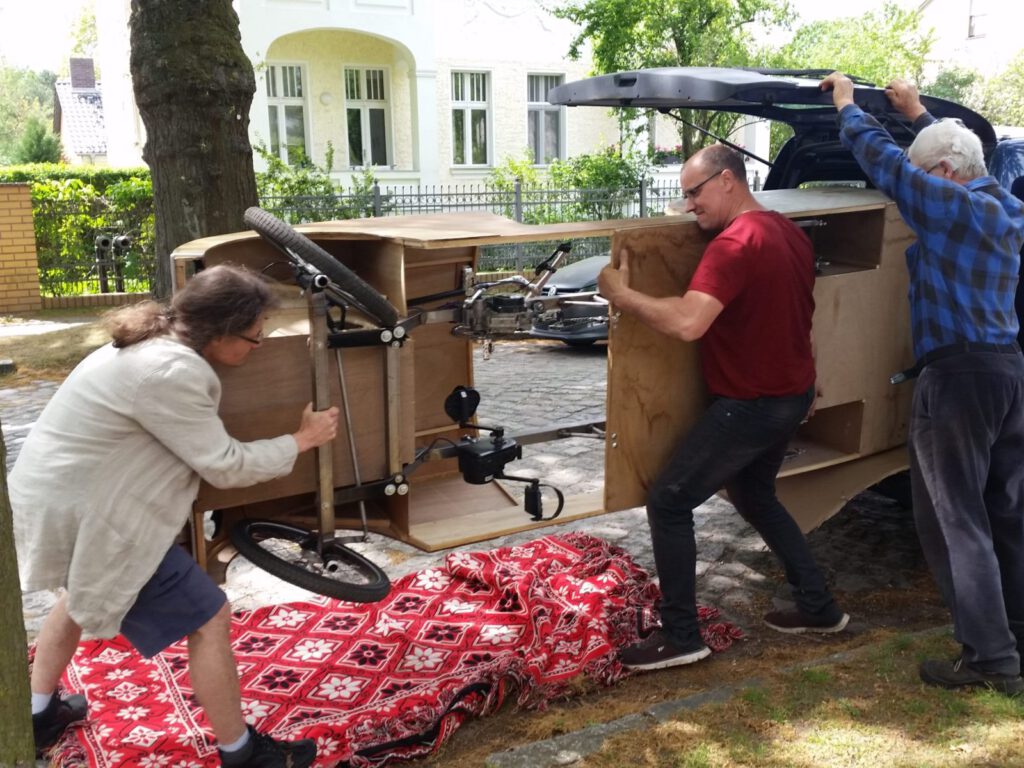 Whilst still in Kai's capable hands and a few hundred kilometers away, a fine video was made showing the prototype in shortly before delivering and without electrical assist:
We are now going into full testing, slowly improving and adding parts and accessoires. However, it's already clear that the prototype more than fulfills our expectations. Driver, passenger and heavy loads are easily moved though traffic and offroad.
The suspension is comparable to light motor vehicles and fits our requirements quite perfectly: Hard and sporty when driving solo and soft with heavy payload.
More to come, stay tuned!