Our prototype velocar is already looking good – and close to being driveable. So what ist the current status of the VeloWing project? And where do we intend to go?
In this post and blog, we will share our experiences and insights. You're welcome to ride along!
Where did we start?
VeloWing started with the idea of a light and weatherproof all-season velocar for the transport of goods and people. It should be driveable in the crowded inner city of Berlin as well as offroad in the urban hinterland.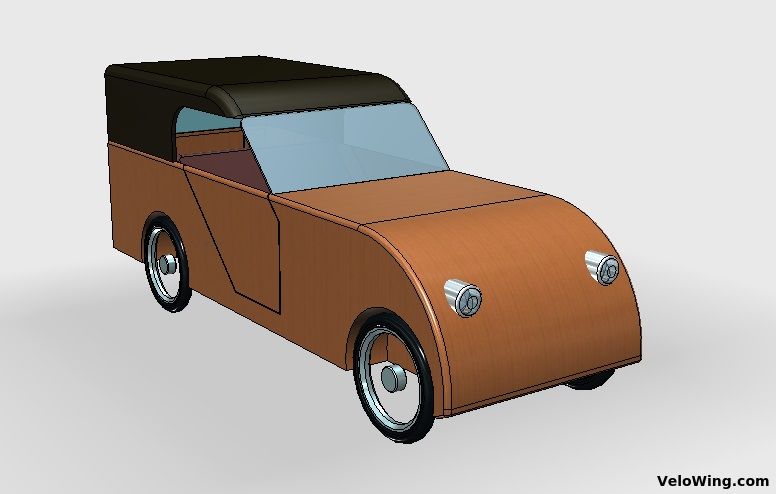 From the beginning, the conceptualization as a sociable or side-by-side-tandem was highly important. On the one hand, to allow the stoker to warm up in the cold season and provide muscular power by pedaling along. On the other hand, to provide the amenities of riding side-by-side. During joint trips, be they for leisure or part of the daily routine, no second bicycle is needed.
Where do we stand?
These aims have mostly been reached with the current stand of the prototype. Being roughly 1m wide, riding on most cycling paths is still possible. However, the vehicle looks big enough to be treated with respect in mixed traffic.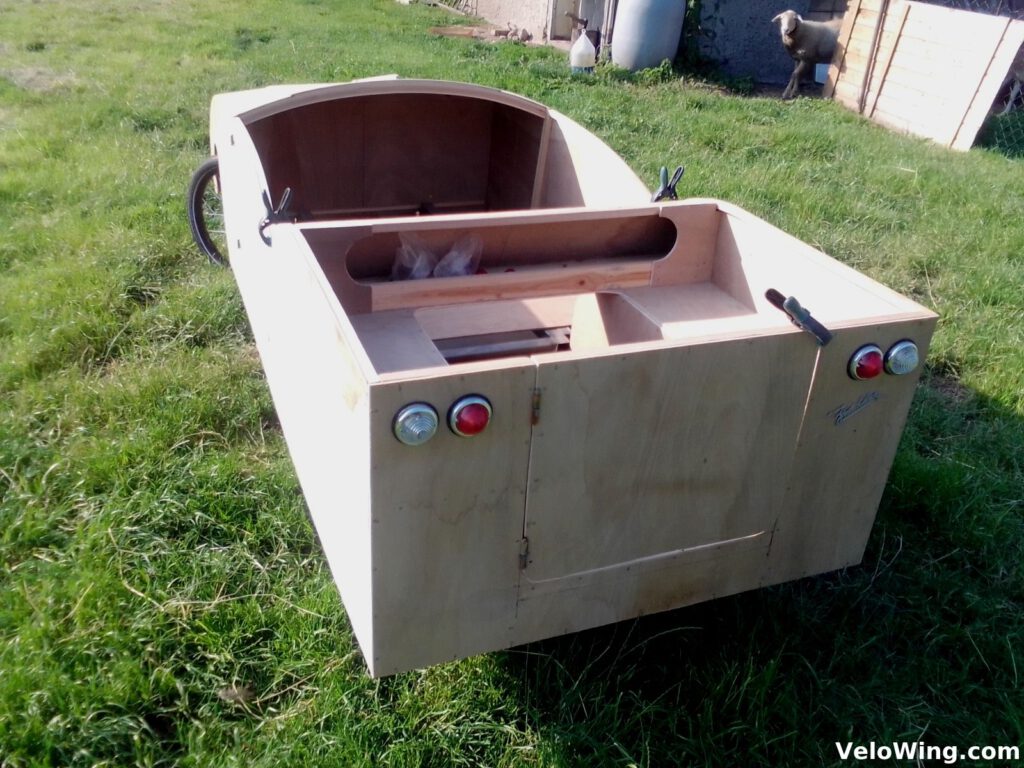 The low-maintenance hub motor in use (250W, 25 km/h) provides adequate acceleration, climbing power and a pleasant travel speed. Full suspension and ample ground clearance make riding over rough paving and offroad enjoyable and safe.
Nearly the full vehicle width is usable as seating. From experience, this is usually sufficient to pedal comfortably together. Riding position and height is more upright and higher than in the case of fast velomobiles. Thereby, a better overview in urban traffic and a more compact design is reached.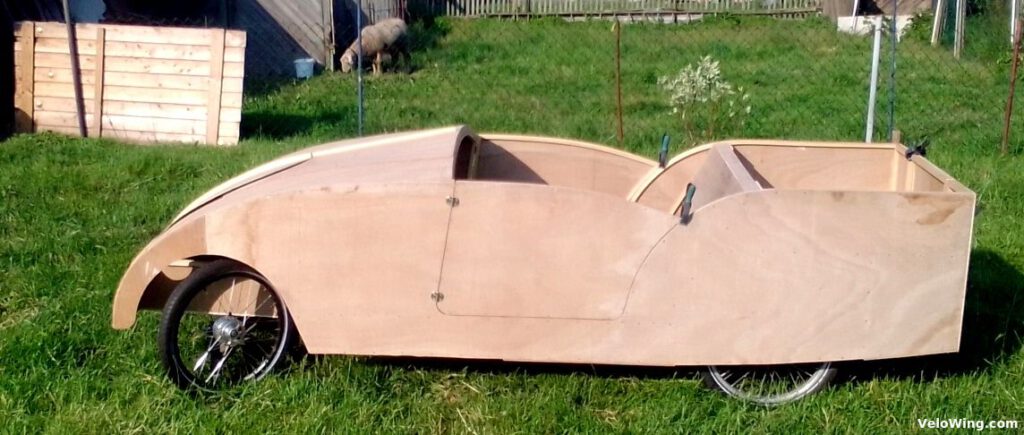 A lockable front trunk and a huge rear loading space with sideward seat benches together with a maximum payload of 300 kg make the VeloWing velocar a true cargo bike. The passenger seat may be used for additional loading space if required – and of course a tow hitch is planned.
According to experience, the already realized partial fairing in combination with a good jacket or tarpaulin is quite sufficient. An additional folding top to protect passengers and goods from sun and rain will be constructed.
Where do we want to go?
Mechanical and electrical drivetrain, steering, light and sound, top, colours and many small, but important details are still to be finished. A lot of these will be realized during day-to-day operations and be subject to change in the course of the development.
We will keep you posted via VeloWing.com and from time to time provide interesting background info about VeloWing and velocars in general. You may get notifications on new posts via e-mail (see below) or our RSS-feed.
mail@velowing.com